The kitchen is truly the heart of the home, so no wonder you want yours to look its best. Upgrading a kitchen from scratch can be difficult, but by keeping the following design trends in mind, you can make your job a bit easier. Some kitchen trends come and go, but others are certainly here to stay, and if you are ready to turn your kitchen into a beautiful and functional space, here are six current trends you may want to take advantage of.
Kitchen Design Trends For Every Home
1. Wood
After falling out of fashion for a few decades, wood is making a huge comeback in kitchens. Wood is not just for cabinets, but floors and countertops as well. Wood is also versatile and capable of perfectly complementing a variety of artificial and manmade stones. If you intend to complement your stone countertops or floors with wood accents, consider purchasing a wood with a more subtle grain, ideally one paler than walnut or oak, to bring out the stone's warm tones.
2. Bold Color Splashes
When you think of bright colors such as pink, yellow, or green, you may difficulty envisioning them in a kitchen setting. This is normal, but times have begun to change. You can now get your cabinets in various bold, bright colors. Appliances, window treatments, and flooring now come in a vast assortment of colors and shades.
If you are going to try utilizing bold colors in your kitchen, think about how long they will remain there first. If you are trying new colors for the first time, you may want to consider painting a wall first. Walls can be easily painted over, so if you change your mind, it won't be too much of a big deal.
It is easy to get influenced by current fashions, but it is important to recall the color in any kitchen should last a minimum of five years. For this reason, you should choose colors you feel comfortable with and won't mind looking at for at least half a decade.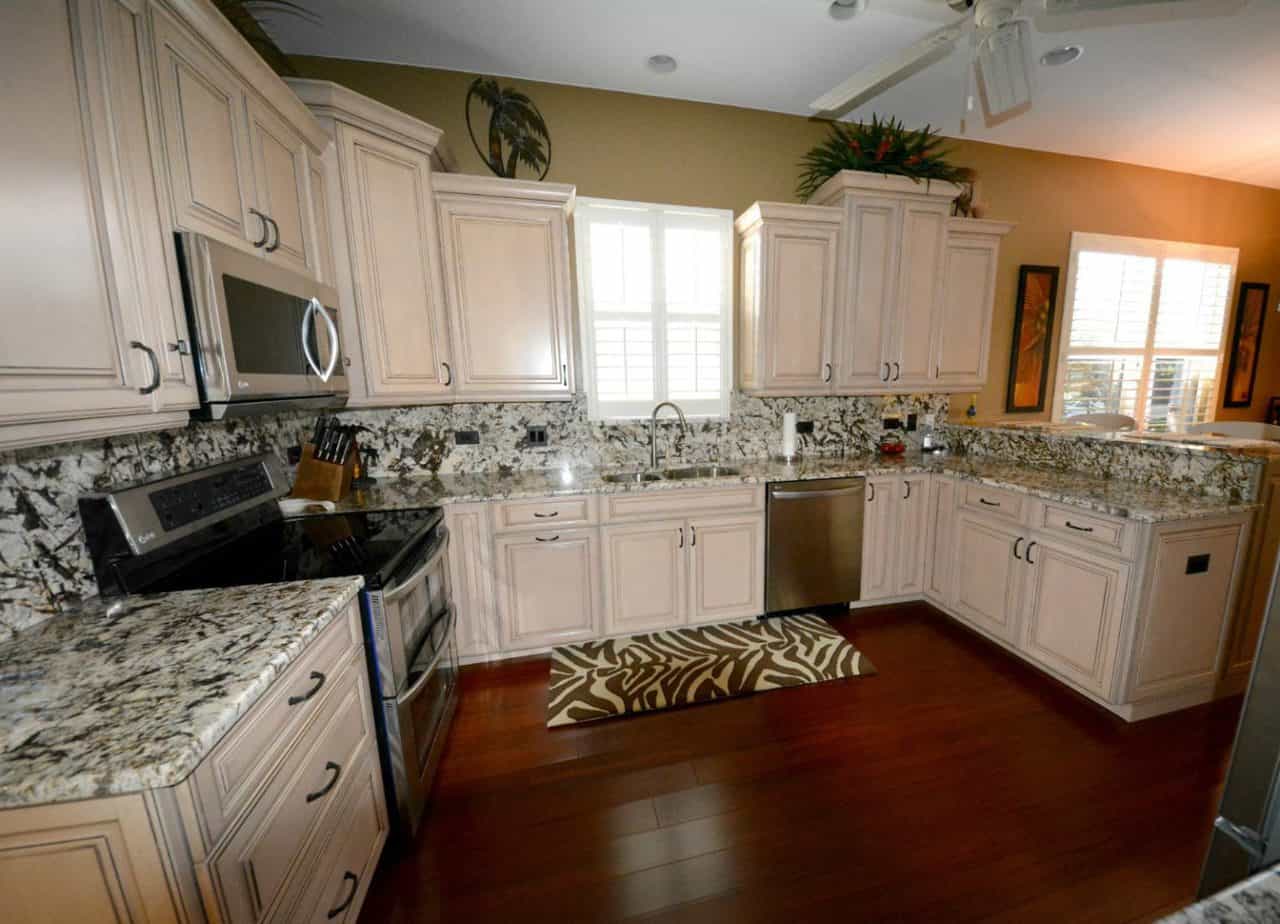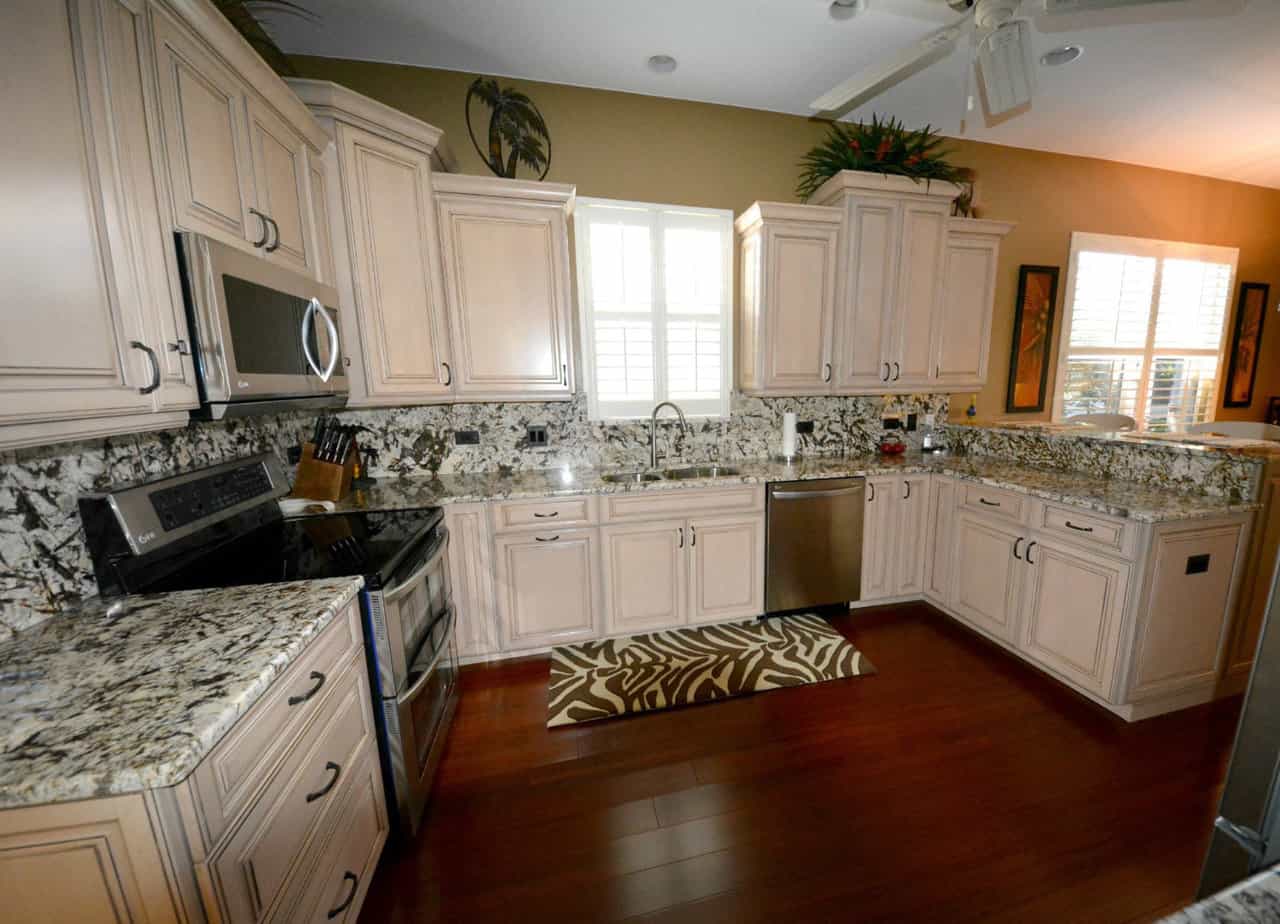 3. Marble
Have you envisioned your kitchen with beautiful countertops? If you have, you already know you have a wide array of materials to choose from. Granite, wood, laminate – all can make your kitchen counter's pop. However, in terms of beauty, price, and durability, marble might lead the pack.
Marbles with strong veining can add to your kitchen's appearance, and marble is a material that can hold up to almost anything. For this reason, marble has become almost synonymous with luxury among many homeowners. Consider upgrading your kitchen with a spectacular marble countertop.
4. Double Islands
Traditionally, most home kitchens, if they are equipped with an island, are only equipped with one. This island is central to the rest of the kitchen and serves as the room's unrivaled workspace. In the past, islands were relatively small, but as the trend towards more spacious and open kitchens shows no sign of slowing down, some homeowners have decided to enjoy the benefits of having two islands.
Double islands no longer need to be reserved for mansions and larger homes. Many normal-sized kitchens can fit them just as well. Having two workspaces can also be highly beneficial if you spend a considerable amount of your time preparing food in the kitchen.
In short, if you have space and the budget, don't hesitate to consider installing two islands instead of one.
5. No Handles
Are you a fan of contemporary design? If you are, there is a new trend that can take your kitchen to the next level. Handleless kitchens are now all the rage in contemporary style spaces, which are all about free-flowing design concepts, paired-back looks, and multi-tasking.
In recent years, technological advances in closing and push-open doors allow homeowners to create kitchens void of handles in both base and wall cabinets. If you aren't a fan of push-open cupboards, recessed handles may be able to provide you to with the sleek look you are seeking. Recessed handles can also be lined with contrasting colors and materials to make the room look more interesting.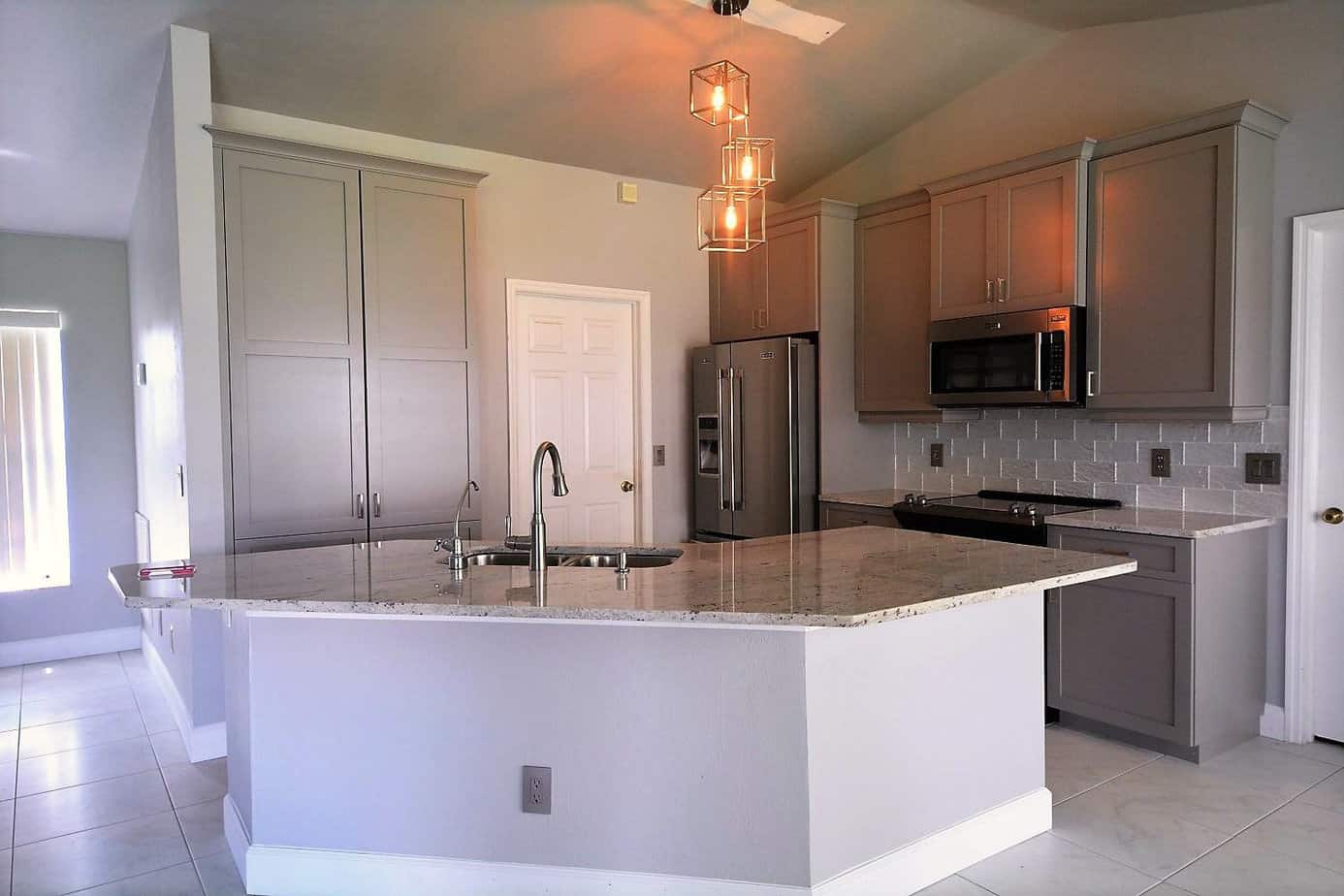 6. Pantries
No kitchen would be complete without a spacious pantry; however, their usefulness is often overlooked because they are so common. Pantries allow homeowners to store food goods in a single location without dividing them up between multiple cabinets. This allows individuals to be far more organized when they go food shopping.
Having a decent-sized pantry can also free up space in some parts of your kitchen. When you have the right pantry, you won't need as many cabinets, which is perfect for smaller kitchens and kitchens with space issues. Pantries can also stand freely or be attached to cabinets for a more seamless appearance.
Create the Kitchen of Your Dreams
The previously mentioned trends have the ability to transform your kitchen into a space you and your family can be proud of. With just a bit of planning and a vision, you can create the kitchen of your dreams.