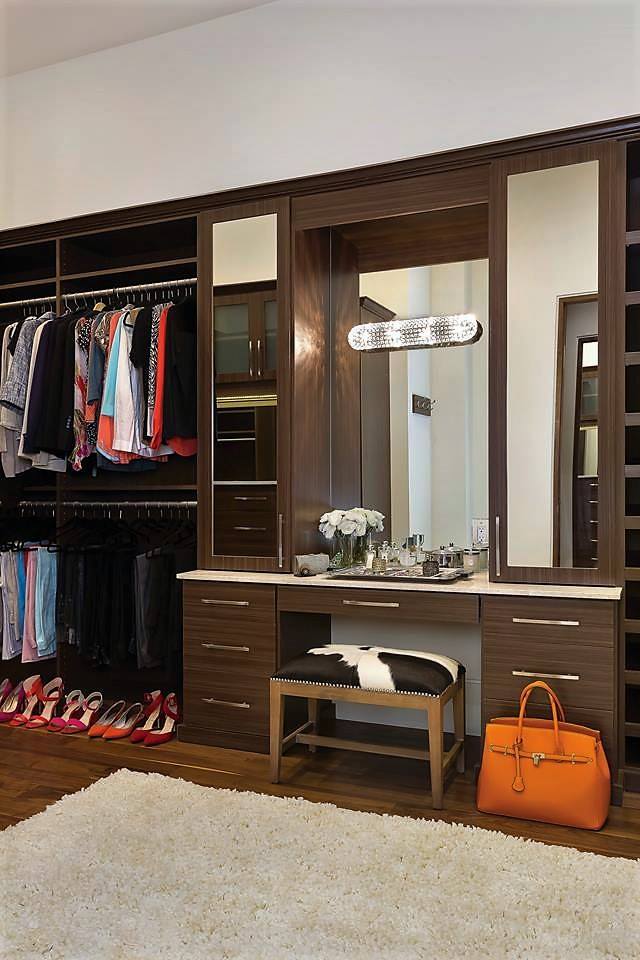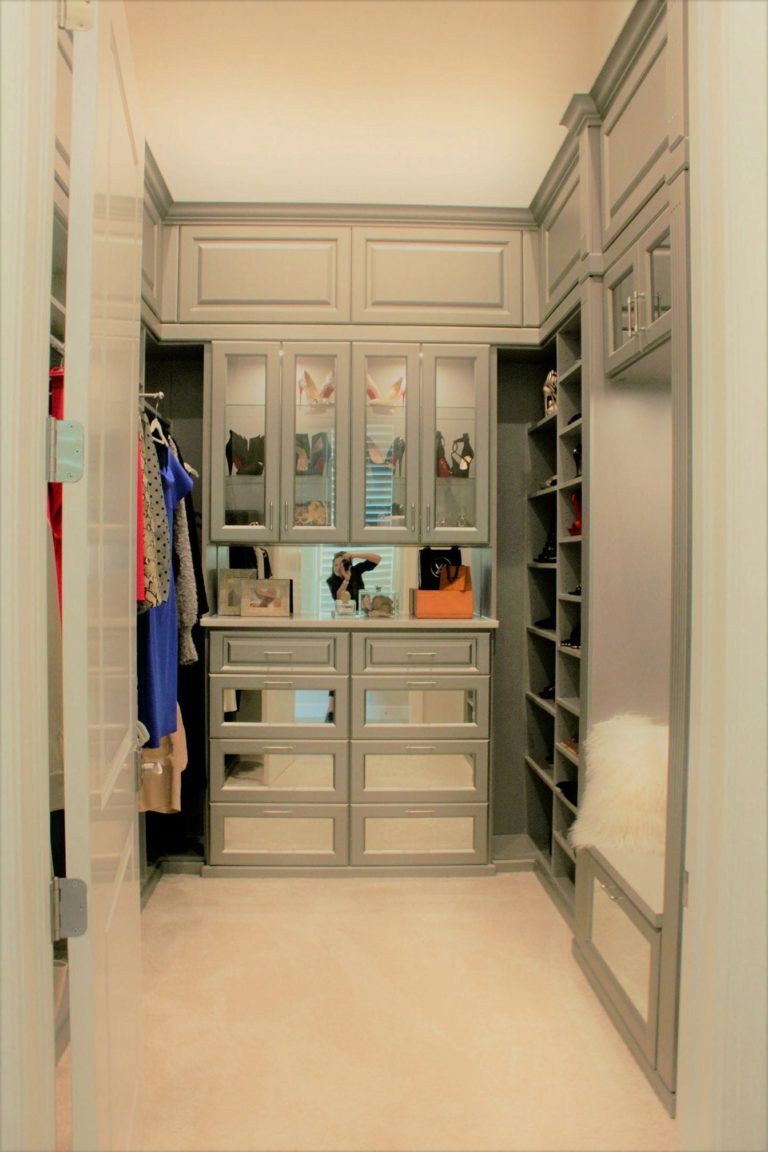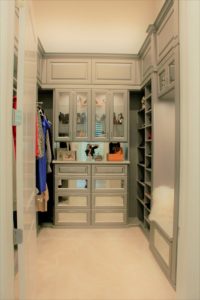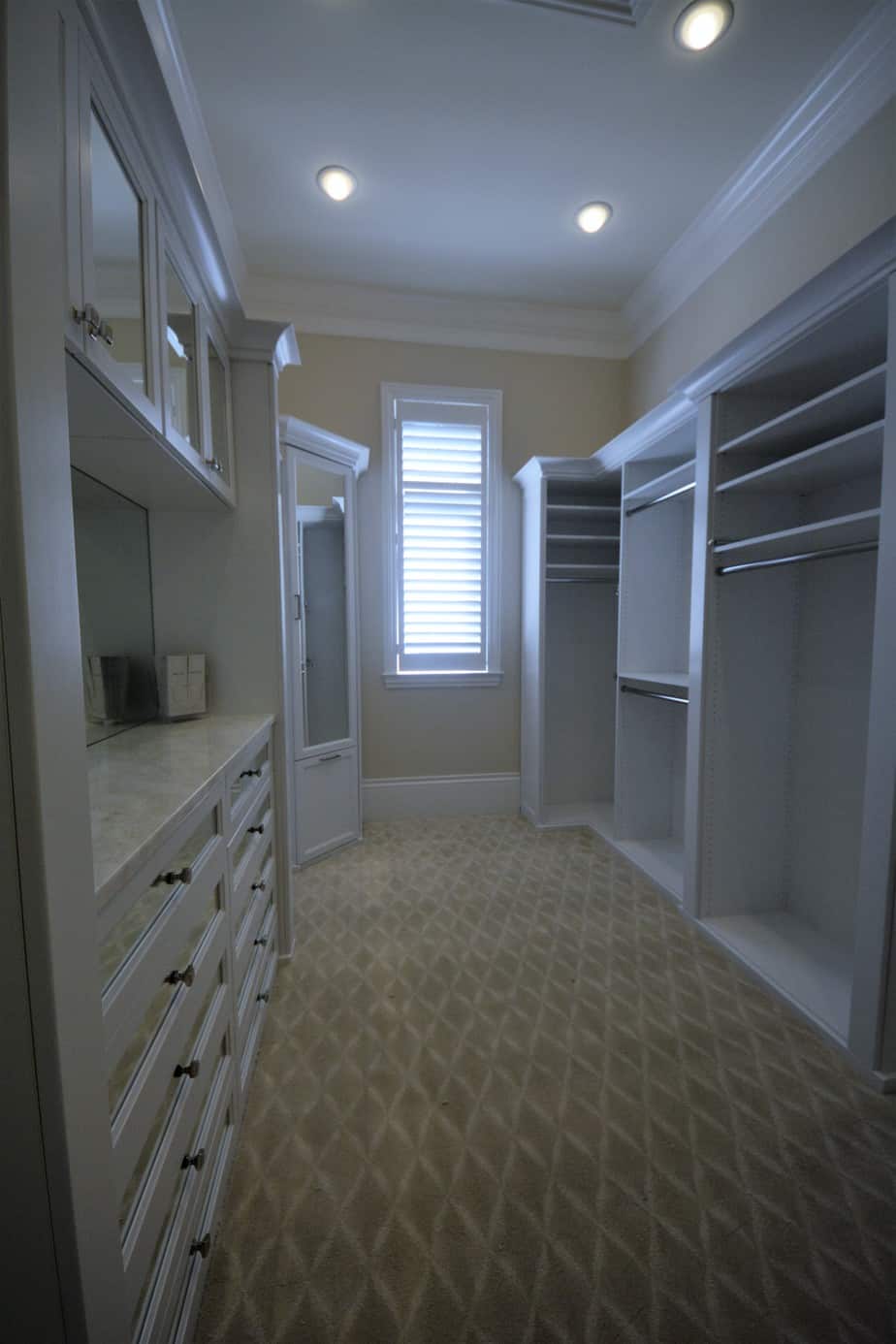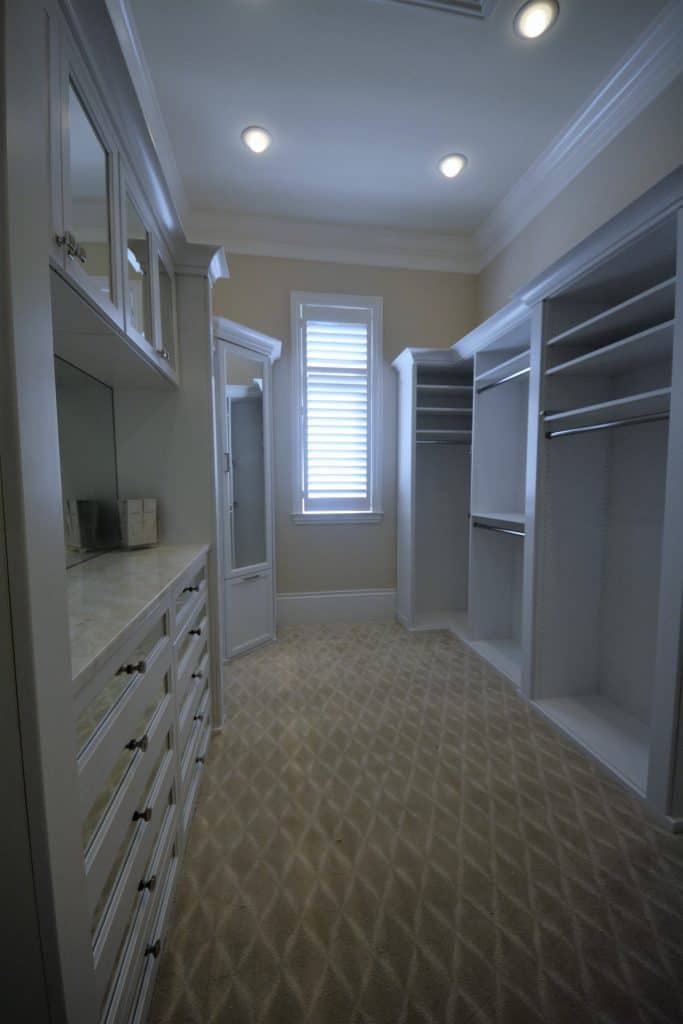 Closets
It's not just about closets. It's about smart, stylish spaces in your home that help you live your life more efficiently. Our customized closet designs transform a crowded, stress-inducing closet into an orderly and stylish space. Explore our options for both walk-in closets and reach in closets
We have storage shelves, hanging rods and drawers to organize every shirt, suit, shoe and sweater. Imagine transforming your entrance or bathroom closet into an amazingly useful and stylish feature. We provide options to make items more accessible, and you can proudly display your possessions or hide them behind crafted doors.
Creative Colors and Finishes
Select from a range of colors and finishes to personalize your closet. Our colors fit today's interior design trends. Choose from solids, wood grains and modern textures and finishes to create the look you want. We feature closet door and drawer styles from traditional to transitional to contemporary.
Decorative hardware helps you complete the look whether you select a classic chrome finish, matte nickel or oil-rubbed bronze. All the options allow you to create the closet that suits you.
Incredibly Useful Accessories
We also offer a wide range of closet accessories to select from, including roll-out storage baskets, jewelry organizers, belt and tie racks, retractable mirrors, fold-out ironing boards, shoe racks and more. Making the closet uniquely yours.
Pantry Closets
Add a tasteful addition to any kitchen, a custom pantry will keep you organized and help you better manage meal prep and food storage. Our kitchen pantry solutions maximize your storage and make it easier to keep track of what you have and what you need.
Customized Storage for Pantry Essentials
We configure shelving to fit any space in order to store items of all shapes and sizes. We also create work surfaces to provide room for food prep and can supplement your space with additional cabinets for cookware and small appliances.
Plus, specialized accessories like baskets, pull-out drawers, wine racks and shelf dividers make storing and accessing food, supplies and cooking tools easy.
Closet Accessories
A custom closet by Royal Palm Closet & Custom Cabinetry can completely transform your walk-in closet, reach in closet or expand your existing closet space. Our design team will work with you to determine what you need most in a closet. By looking at your current situation, we'll understand how you use your space. Whether you need more room for clothes or desperately need a way to store your shoes, we can help. There are a lot of decisions to make when designing your custom closet, along with many accessories to choose. Here are our top 5 selections.
Stacked Shoe Shelves
This accessory is one of the first things you should consider adding to your custom closet. We are all guilty of splurging on shoes, but don't have a proper place for them other than on the floor of our closet. A built-in shoe rack will not only clear up space on your floor, but will also display your shoes for easy access to whenever you need them.
Jewelry Drawers
Jewelry is a way to create a statement. Let us make a statement in your closet, too. With velvet lined drawers, you can lay out every piece of your jewelry collection to see which items match your outfit for the day. For security we offer a locking version of these drawers to ensure your jewelry is secure.
An island in your walk-in closet can offer additional drawer space for accessories like belts and ties. Add a built-in bench at the end to make getting ready easy. 
Fold-away Mirrors
Fold away mirrors can be a space saver, which makes them perfect for smaller walk-in closets. Fold-away mirrors can slide in and out of built-in cabinets so they are completely hidden when not in use. 
Laundry Basket Space
Another accessory that you'll definitely want is a built-in laundry basket. Get two to sort your dark and light laundry easily. With built-in baskets, they fold into the surrounding shelves to seamlessly blend in with other cabinets and drawers. This will keep your dirty laundry out of sight and make it easier to sort once laundry day rolls around.
Seating
For added comfort while getting ready, our designers can add built-in seating to your cabinets. A built-in bench can make your walk-in closet feel like another room of the house, rather than just a storage space.