Corner kitchen cabinets are a unique home feature. Unfortunately, many homeowners find corner cabinets to be awkward, and therefore, don't know what to do with them. Today we're going to provide homeowners with a few things they can do with their corner cabinets.
Corner Kitchen Cabinet Ideas
For many homeowners, corner kitchen cabinets can be a bit of a hassle. The awkward positioning of the space often forces homeowners to underutilize the area. However, corner kitchen cabinets can actually be a functional feature and an excellent design piece with a little creativity.
To help homeowners make better use of their corner kitchen cabinets, we're going to share 5 things that you can do to maximize your corner cabinets.
Complete Your Kitchen with Rounded Cabinetry
The best way to make better use of your corner cabinets is by embracing them. With that said, consider incorporating rounded corner cabinets, which feature a floor-to-ceiling cabinet design for homeowners.
This is a great option for homeowners interested in having additional storage and improving the functionality of their corner cabinets.
Include a Pantry
Another great option to manage that awkward corner space is including a pantry. A small pantry closet enables homeowners to add more storage space and keep kitchen items organized.
What's even better is that you can customize this pantry any way you like. For instance, you can add just a few shelves or include a lot depending on your needs. You can also include a ceiling light to improve visibility.
Another benefit of including a pantry is that a pantry is concealed, which means you can store more items without the pantry being noticeable.
Corner Cabinet with a Sink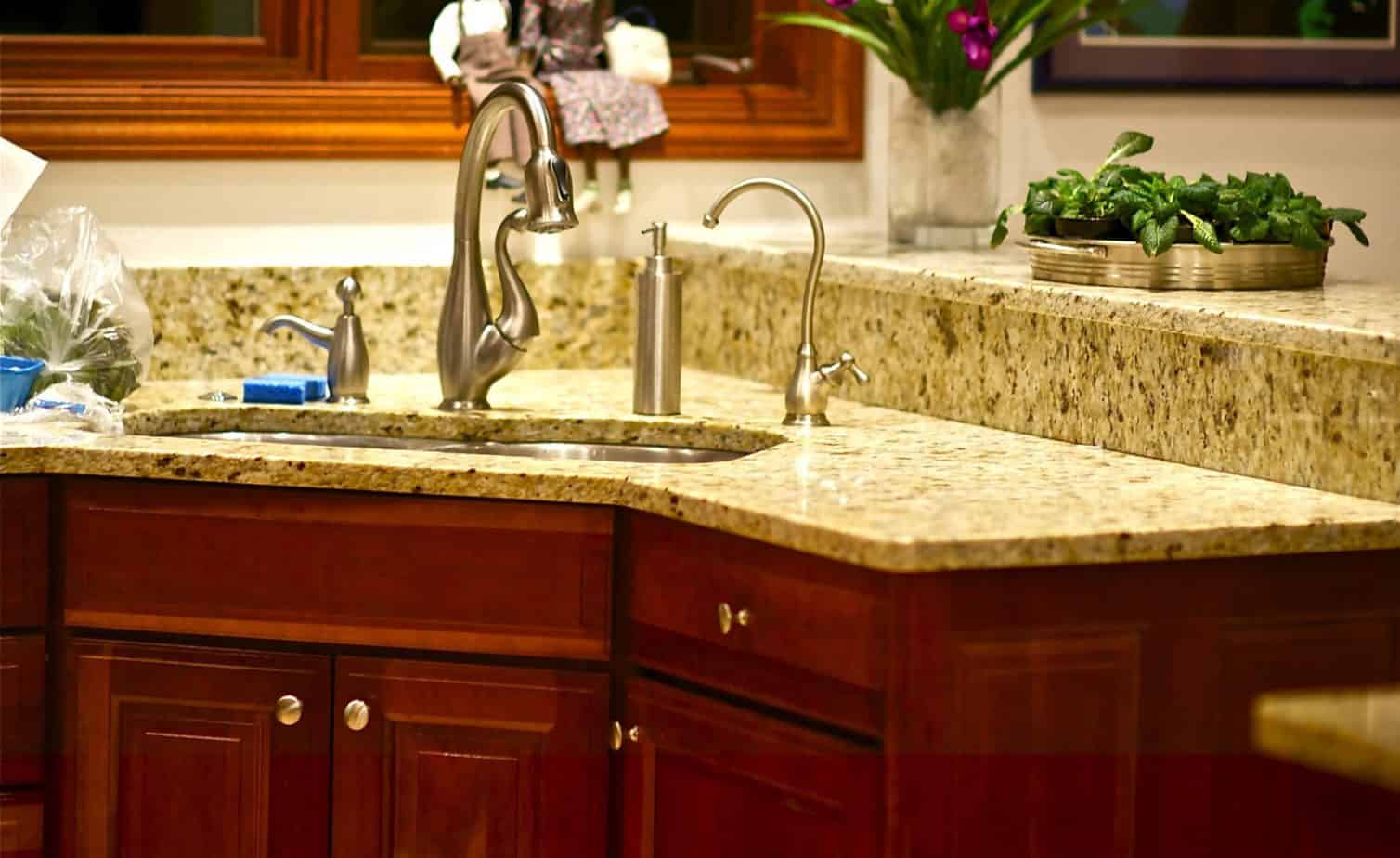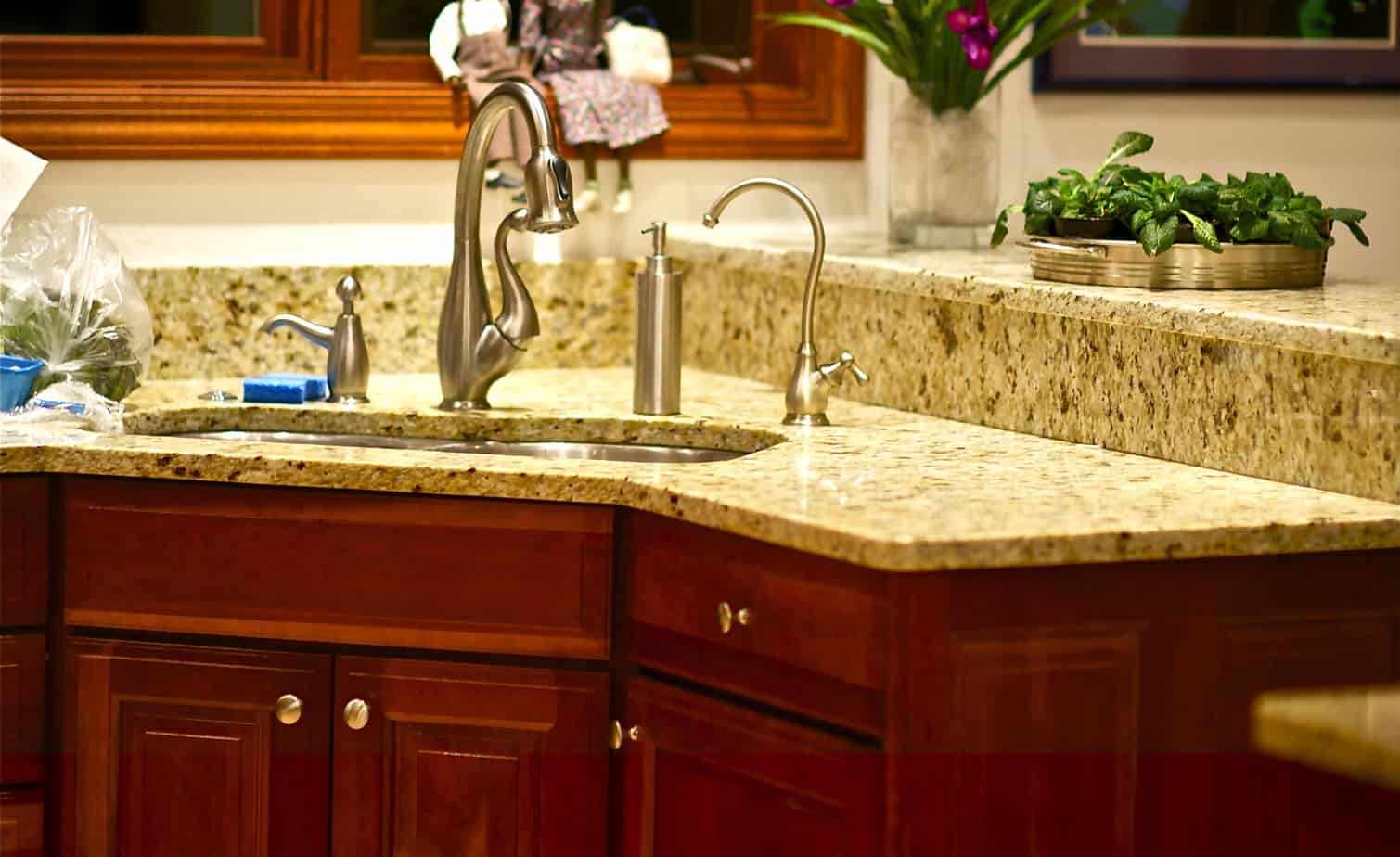 Sometimes there's not much you can do with a corner cabinet. The solution? Add a sink to create the traditional corner cabinet and sink feeling.
This can make your corner kitchen cabinet feel more intentional. Not forgetting to mention that this can be a great design feature for your kitchen.
This is especially a great option for homeowners with a small kitchen, as this can help save counter space.
Pull-Out Drawers
If you're looking for another way to make use of the awkward corner cabinet space, consider incorporating pull-out drawers. This is a great solution for homeowners that have corner cabinets and a small kitchen.
With that said, a pull-out drawer can really help improve the functionality of your kitchen by helping you store your kitchenware and other miscellaneous items.
Essentially, incorporating pull-out drawers in your corner cabinets enables you to maximize your overall space and gives you a good opportunity to make use of your cabinet space.
Classic Lazy Susan
The Lazy Susan is a popular design feature for many kitchens, and for good reason. Lazy Susan's for cabinets work well in most kitchens, improve functionality, and remain on-trend.
If you have a corner cabinet that seems like it's just taking up space, a Lazy Suzan may be the perfect solution. This option is cost-effective and convenient as you can find them in any size.
Corner kitchen cabinets can be a nuisance for many homeowners, but it doesn't have to be. If you're struggling with what to do with your cabinets, it's time to get a little creative and stop letting your corner cabinet collect dust.
There are various ideas you can incorporate to better utilize your kitchen cabinets and maximize space. Homeowners can consider rounded cabinetry, incorporate a pantry, add a sink, incorporate pull-out drawers or go for a classic Lazy Susan.