Home and business owners in Southwest Florida should choose the best commercial cabinets possible. It would be best if you did not have the same cabinets as everyone else. Instead, you can trust Royal Palm Closet Design and Fine Cabinetry to help you have the best cabinets for your unique needs. Your office should be functional, and your commercial cabinets should be created to make your life easier. There are so many small details that go into a custom cabinet job that clients can appreciate for years to come.
It is important to speak with a commercial cabinet specialist who can listen to your needs and design a cabinet system that will work well for your unique situation. You may need a few base cabinets or wall cabinets that may be better suited for you. Your cabinets should be made to fit around the space you have for easy access to everything you need.
Good cabinets will not only enhance the look of your space, but they will also make it easier to stay organized. You can have cabinets built and installed for you that will help make your office a safer place as well. Investing in heavy-duty drawer glides can be a smart choice if you plan on storing heavier items on high shelves. You want to have peace of mind that your office can be set up to meet all of your requirements. Professionals can advise you on choosing slide-outs with the right weight requirements for what you plan to use them for. You want to have a functional office that will be able to run securely and smoothly.
Fine cabinets are going to be well-crafted. They will be a beauty to look at and will add value to your office space. At Royal Palm Closet Design and Fine Cabinetry, you can be certain that every cabinet will be built using the finest craftsmanship possible and the best materials. Every detail matters, from the color of the wood to the overall design of your cabinet system.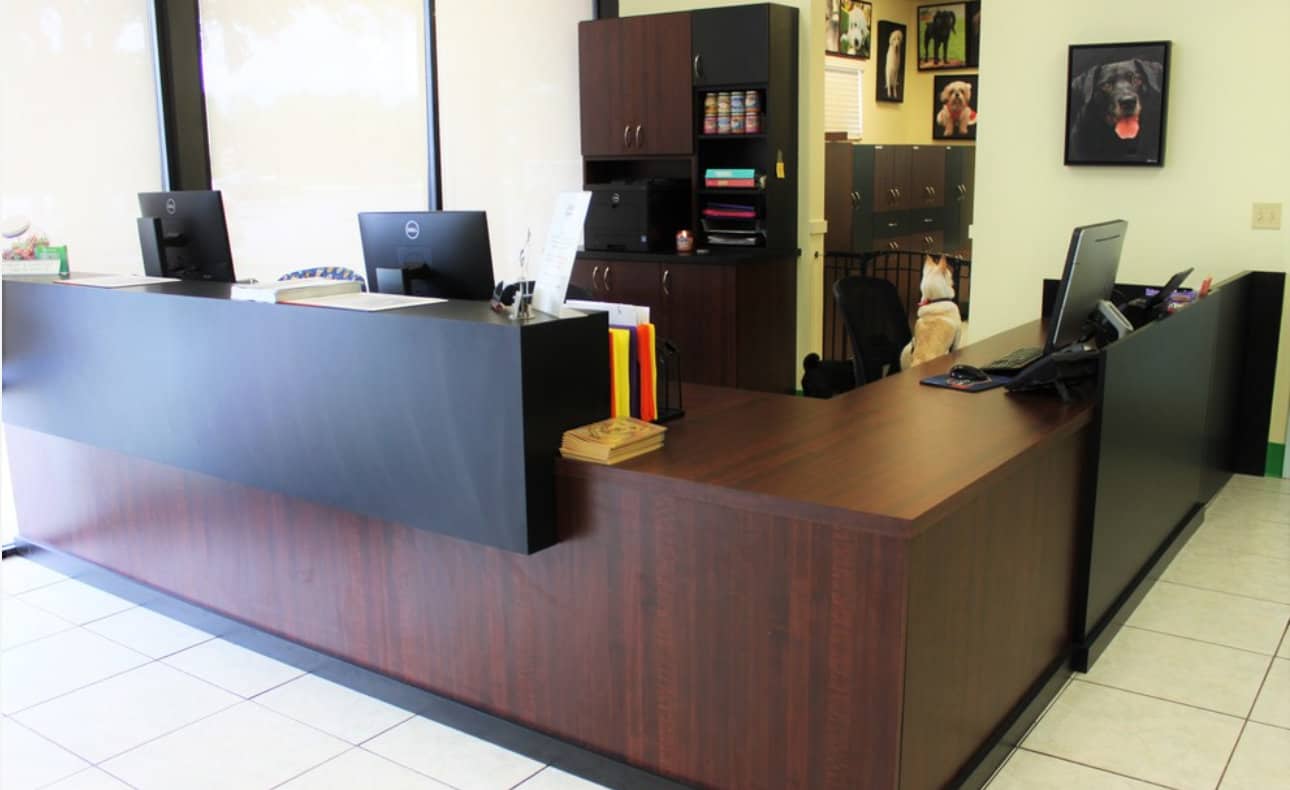 Commercial Cabinets Summary
Royal Palm Closet Design and Fine Cabinetry can provide top-notch commercial cabinets that will add value and beauty to your office. You can enjoy having a cabinet system built around your needs and the space that you have available. Wall cabinets and other storage options will be great considerations when you want to make the most of the space you have. A cabinet design specialist can find out what you need and turn your dreams into a reality.
Safety is always important. You want your office to look its best, but you also want to think about having strong shelves and cabinets that will hold heavier items securely. Your office cabinets should be well-made so that they last for a long time to come. By going with Royal Palm Closet Design and Cabinetry, you can have peace of mind that your commercial cabinets will look good and be made to last. Invest in your future by choosing quality cabinets today.